YUNA

delphi

– For better forecasts

From procurement to sales: Forecasts are the basis for operational and strategic decisions in your company. YUNA delphi improves the quality of your forecasts. To do this, YUNA delphi brings together existing expert knowledge and artificial intelligence in an effective process.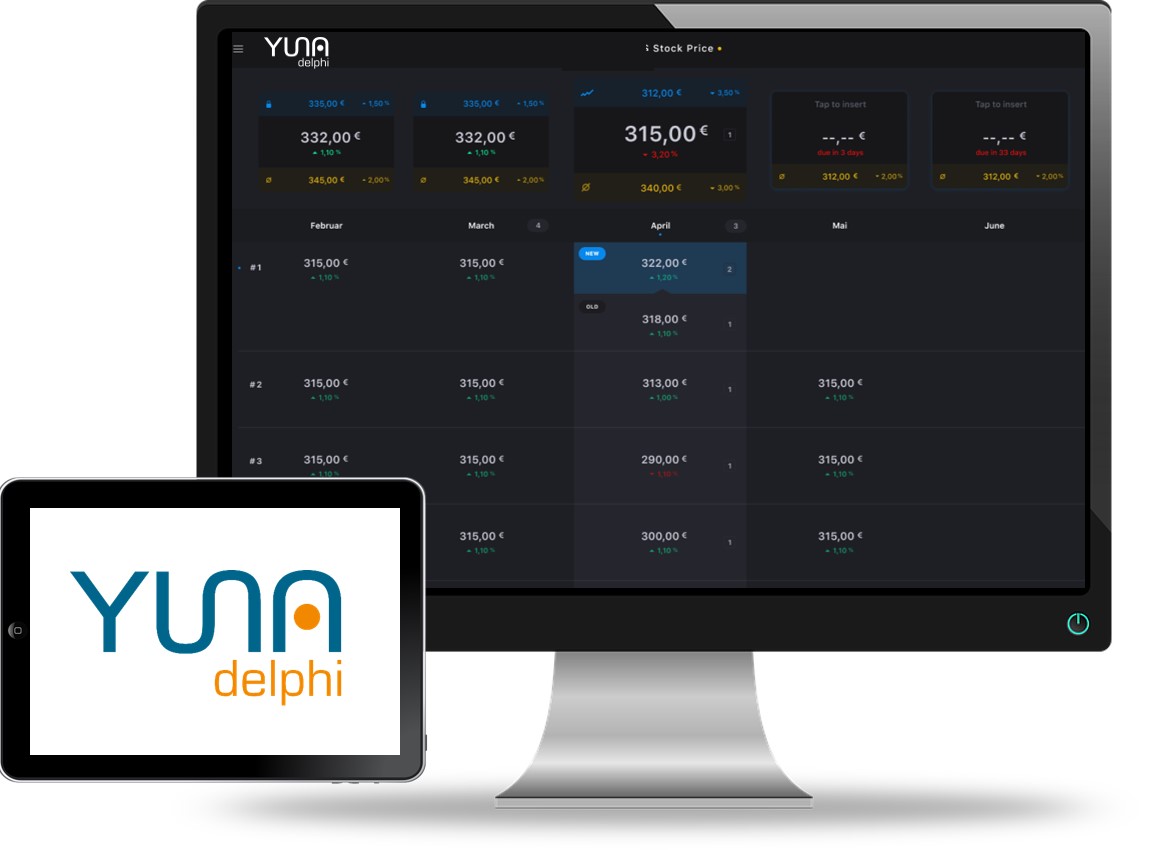 Better forecasts for better planning
With YUNA delphi you increase your planning reliability and make the right decisions even more often.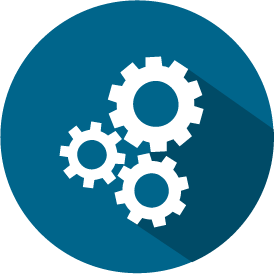 Effective and secure from research to forecast
YUNA delphi controls your forecasting process and bundles all relevant information in one place.

Experts & AI united: Achieving more together
YUNA delphi extends your forecasting processes with AI as the key element.
The functionality of
YUNA
delphi
YUNA delphi links the multi-level survey system of the same name with modern AI algorithms. Historical sales figures, market indicators or raw material prices: Reliable forecasts are based on a solid information base. In YUNA delphi, your domain experts will find all the information relevant for their forecasts. At the same time, the forecasting algorithm in YUNA delphi also uses this information for its estimation.
This is followed by the special delphi approach. Experts are given insight into the forecasts of the other participants and get the opportunity to subsequently change their forecast. This approach helps to reduce the misjudgements of individual experts.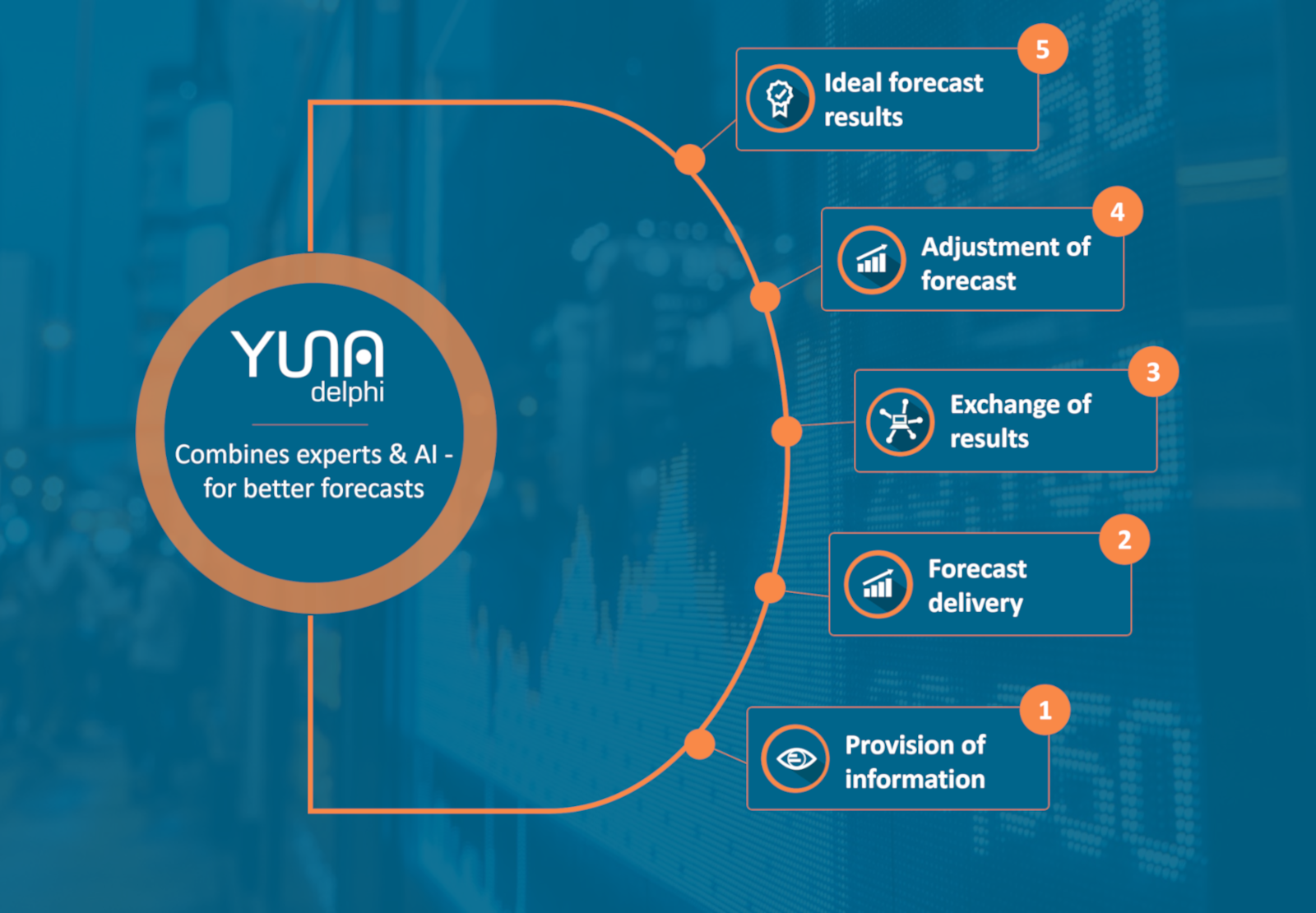 Raise your forecasts to a new level with YUNA delphi - contact us now: