R training

in Data Science

R is one of the leading programming languages for data analysis. In our R trainings, we teach you the manifold possibilities of the free programming language in a practically orientated and comprehensive way. Our trainings range from beginner courses to those for advanced R users as well as from data management to the visualization of the results – also available as individual training courses remote or at your site.

Our R training courses for companies, universities and graduate centers are regularly evaluated and rated as very good. Over 1,500 satisfied participants speak for the quality of eoda's R trainings.

Become an expert in R with us.
Our R trainings
Introduction to R
The open source language R is one of the best solutions for data analysis, data visualization, data mining and predictive analytics. With R, a unique standard of functionality, quality and actuality can be achieved.
The course is intended as an introduction to R and its basic functionalities. It makes it easier for participants to get started with R by getting practical tips and exercises. This basic course serves R beginners without previous knowledge as a starting point in order to use R in further individual application scenarios.
The objective of the course is to teach the participants the logic and terminology of R and to lay the foundation for working with R independently.
Course content:
First steps into R
Concept and philosophy of R
Data structures and their properties
Importing data
Data management
Data analysis with R
For loops and control elements
Visualizations with R
Introduction to the leading IDE RStudio
—
Recommended course length: Two days
Introduction to machine learning with R
Use machine learning and data mining algorithms to develop artificial intelligence applications based on your data.
In our course "Introduction to machine learning with R", we give you an insight into machine learning algorithms and show you how to develop your own models, what challenges you might face and how to master them.
Based on practical examples and exercises, we teach you the skills to implement machine learning methods in R independently. The preparation of data, the development and training of algorithms and the validation of analysis models: In our course you will get to know the central steps of machine learning.
Course contents:
Introduction to the basic terms of machine learning
Introduction to machine learning algorithms such as decision trees, random forest, gradient boosting machine
Introduction to a methodical approach in the development of machine learning models
Typical steps in data preparation such as feature selection or data transformation
Creation of training and test data sets
Introduction of validation techniques such as cross-validation or bootstrapping
Introduction and interpretation of different metrics for measuring success such as:

For classifications: Accuracy, sensitivity, specificity
For regression: RMSE, MAE, MAPE, …

Interpretation of ROC curves
Tuning of parameters
Introduction of the data mining framework caret
—
Recommended course length: Two days
Data management with R
The basis of every data analysis is a good data management, where a large part of the effort for the analysis process is spend on the preparation of the raw data.
Based on practical examples, the "Data Management with R" course imparts efficient methods for the preparation of differently structured data.
The focus of this course lies on the handling of the packages dpylr, tidyr and data.table.
Course content:
data.table: Memory-efficient editing and reading of large data sets
dplyr: Simple and performant syntax for manipulating data frames
tidyr: Transformation of data sets – from long to wide table and vice versa
Dealing with special data types: Editing date and string variables
—
Recommended course length: One day
Time series analysis with R
The goal of a time series analysis is to identify structures and patterns in time series data, to describe these patterns and to derive forecasts from this knowledge. The questions arise from different disciplines such as econometrics, finance or meteorology and are related to the development of foreign exchange, stocks, sales or weather.
A further goal is to ensure the safe use of terminology and methods by introducing the participants to the field of time series analysis theoretically. Afterwards, the participants will not only learn about statistical test procedures for the characterization of time series but will also get to know the central smoothing and forecasting procedures. Based on exemplary data sets from economics (e.g. stock and currency data) the methods are applied in R and deepened through small exercises. At the end of the training, the participants should be able to conduct time series analyses with R for their own projects.
Course content:
Introduction to the basic concepts of time series analysis
Time series objects in R
Characterization of time series
Exponential smoothing of time series
ARIMA models
—
Recommended course length: One day
Multivariate statistics with R
In this course, you will learn analysis techniques that allow you to uncover statistical relationships and patterns in your data. It focuses on three classical methods of multivariate statistics which are regression, cluster and factor analysis.
"Multivariate statistics with R" is regarded as an application-oriented introduction to the three methods mentioned above. Their focus lies in the application in R. Furthermore, this course is designed to provide a comprehensive introduction to the three methods mentioned above. It is aimed at interested parties who already have a basic knowledge of R and statistics.
Course content:
Cluster analysis

Basic concepts of cluster analysis
Similarity and distance measures
Comparison and application of different algorithms

Regression analysis

Introduction to linear regression analysis
Model coefficients, significance tests, model quality
Graphical and statistical verification of model prerequisites
Consideration of non-linear effects and interaction effects
Automated modeling using Stepwise Regression

Factor and principal component analysis (PCA)

Introduction to procedures
Process of factor analysis
Data inspection, determination of the number of factors, rotation
Factor loadings, communalities and reproduced variance
—
Recommended course length: Two days
Data visualization with R
The statistical programming language R is perfectly suited for the visualization of data. By using application-oriented examples, you will learn about the standard graphic system of R and its underlying concepts. Moreover, the course deals with the graphic package ggplot2, which is a popular alternative to the standard graphic system. With ggplot2, even complex graphics can be implemented quickly and easily.
In addition to the basic graphics functions, the course focuses on various adjustments that can be used to influence the appearance of a graphic. The goal is to enable you to visualize data and to adapt them to your individual requirements.
Course content:
Base graphic system

Simple one- and two-dimensional graphics
Adjustment of graphics with individual elements
Adjustment of appearance
Export of graphics

ggplot2

Introduction to the grammar of graphics
Basics of ggplot2
Different types of graphics with ggplot2
Adjustment of ggplot2 graphics
Complex graphics
—
Recommended course length: One day
Develop Shiny applications
RStudio's R package Shiny brings data science to life. Originating from the R environment, interactive Shiny apps can be used to provide analysis results quickly and easily. The advantage: No HTML / CSS knowledge is required for implementation – everything is done in R!
Our certified Shiny trainers enable you to develop your own Shiny applications for productive use.
Course content:
Introduction to Shiny
Data structures and their properties
User Interface Design
Workflow for the development of a Shiny-Application

Extension packages around Shiny

Do's and Don'ts for the productive use of Shiny applications
—
Recommended course length: Two days
---
Let's hear our customers: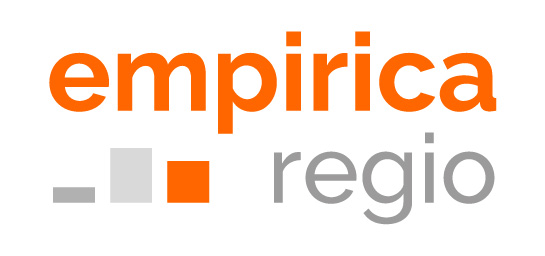 "The eoda Shiny training was very successful. We were able to apply the learned skills directly in our projects."
Jan Grade | CEO | Research Analytics
Date and time
You can book this courses as individual trainings at a suitable date of your choice.
Location
We offer you the possibility to conduct this trainings at your site or remote.


Price
Please contact us, we will be pleased to submit you an individual offer for your training.
Our
Certified Trainers

A selection of our references