Shiny:

Tell your data story – interactive and understandable
We develop your Shiny app – from conception to productive use
Get more out of your analytics: RStudio's R package Shiny brings data science to life. Make your analysis results available quickly and easily with interactive Shiny apps – for data and business experts, company-wide and beyond.
KPIs, geospatial or machine data: Shiny offers all the features you need to present your individual analysis scenario in the best way possible. With our Shiny training, our certified trainers enable you to independently develop Shiny applications for productive use.
What makes Shiny the leading tool for deploying R models?
Shiny Apps stand for ease of use and flexibility – for developers and users as well. Shiny apps can be developed directly from R. In addition, they can be further designed using HTML and CSS. Shiny apps can be used cross-browser and cross-device and are therefore also suitable for optimal display on mobile devices.
As a certified RStudio partner and leading R integrator, we support you from planning and development to the operation of your Shiny App.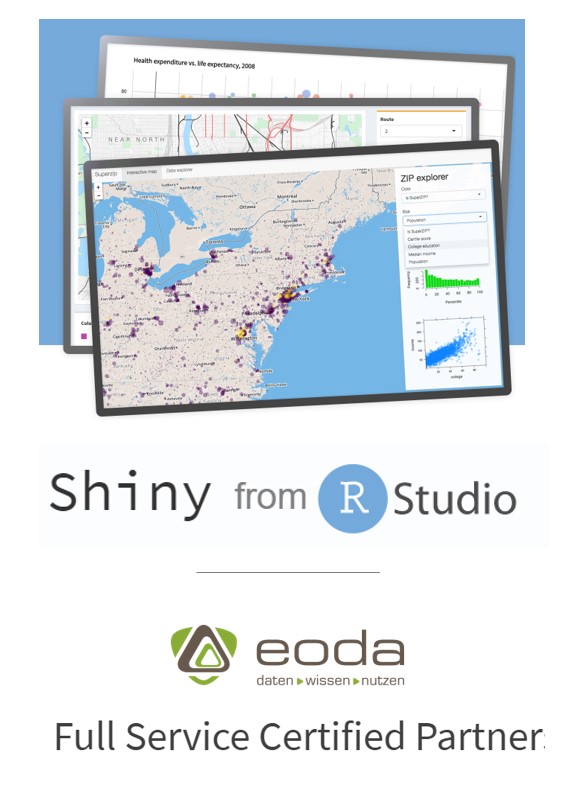 Whitepaper:

Shiny Development Guide

RStudio's R package Shiny brings data science into life and gives non-technical users the ability to use the powerful features of R without requiring learning to program. Our Shiny Development Guide provides guidance on how to manage and organize the Shiny app development process.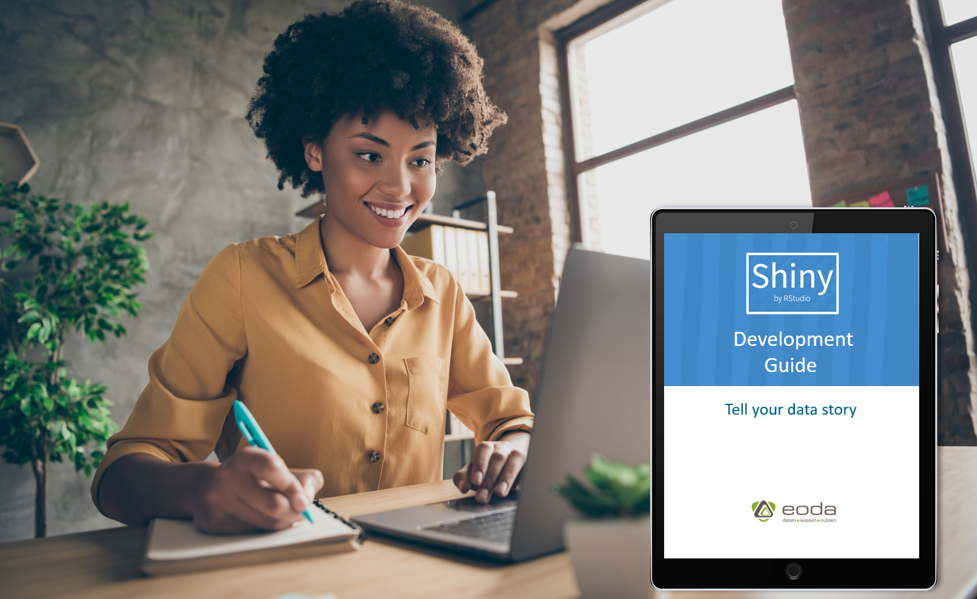 Learn more about our work
Shiny Workshop for Deutsche Bahn
During a workshop, eoda enabled the DB Analytics team to provide analysis results from R with Shiny in a fast and appealing way.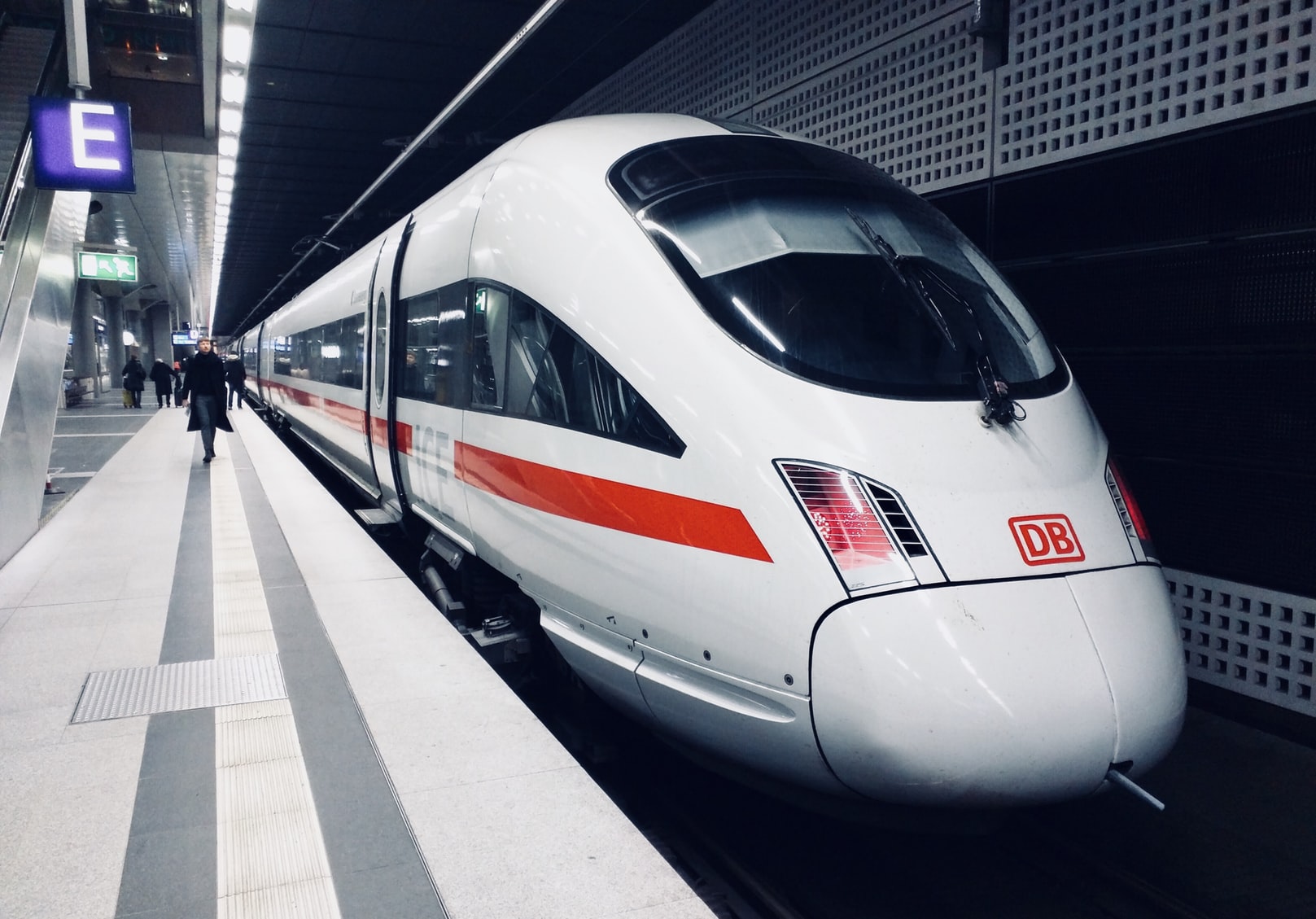 Get more out of your data – with Shiny.
We will support you with this. Contact us.
Your contact person:
Martin Schneider | Certified Shiny Instructor
Email: sales@eoda.de | Phone: +49 561 87948-370