Data science consulting: We develop your
data strategy
Data and algorithms are the building blocks of digital transformations, innovative business models and competitive advantages in an increasingly complex market environment. Exploit the data potential of your company with artificial intelligence and machine learning and write your own digital success story. In our strategy consulting we show you how.
Your vision
Better customer services, lower costs or more efficient processes: Which goals are you driving and which vision do you want to pursue with artificial intelligence?
Field of action
Expertise, use cases or IT infrastructure: We analyze your status quo and identify the fields of action that offer you the greatest potential.

Your strategy
Together with you, we develop your data strategy: We pave your way to competitive advantages based on data - with a long-term strategy and concrete recommendations for the next steps.
Understanding data science, success stories as inspiration
Data science, artificial intelligence and machine learning: The extraction of knowledge from data is circulated at many terms. We will explain the background and show you where it really makes sense to use AI and co. and how data science can be used to generate benefits.
The development of the vision: Your guide to the future
Making better decisions, more efficient processes through automation or innovative customer services and future-proof business models based on data and algorithms – what vision drives you? In our strategy workshop we develop the mission statement for your digital orientation.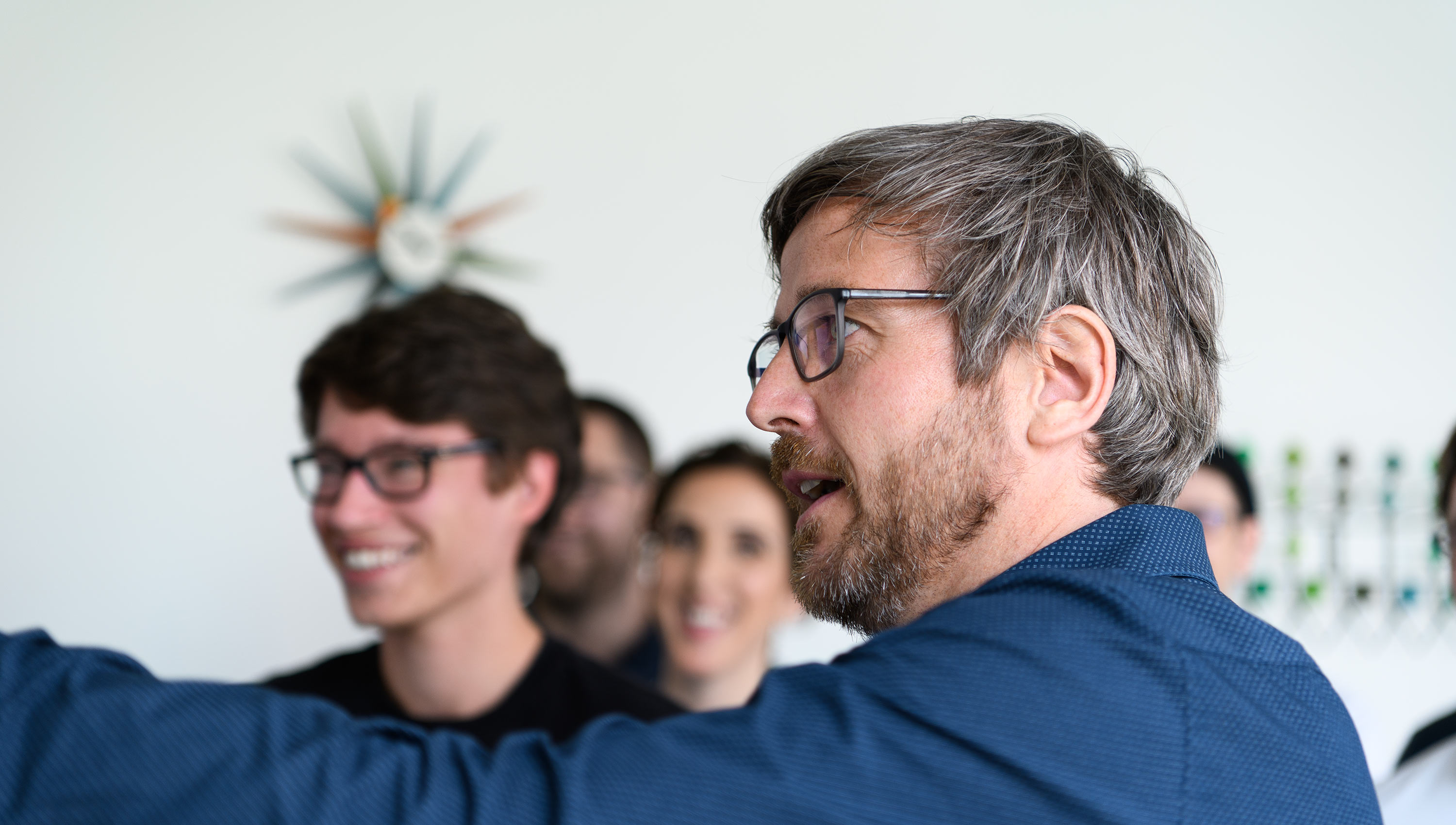 Determining your "data readiness"
Where does your company stand today? As data science specialists with years of practical experience, we have a clear understanding of the optimal framework conditions for successful digital business models. In close cooperation with you, we determine your status quo. In a detailed report you will receive a reliable assessment of your initial situation with regard to aspects such as existing analytical competence, the existing data situation as well as your processes and technical infrastructure.
The strategy: Generate added value from data
Which use cases are most promising for you? Where should data science be best located in your company? How can competencies and high-performance infrastructures be established in a short time? How can these issues be reconciled with aspects of data protection and ethics? We develop your strategy and a roadmap for your concrete next steps to turn data into fuel and data science into the engine of your business.
Contact us and learn more about our strategy consulting services.
More information about our strategy consulting
What are the building blocks of the data strategy?
Mindset: We show you ways to develop an awareness of the value of data and the willingness to rethink established products and historically grown workflows with disruptive ideas.
Competencies: Data scientists, data engineers or product owners – The strategy developed with us shows which resources are needed in the short and medium term for the next steps. In addition, we support you in the question of how you can develop this know-how in your company.
Location: If data science competencies are available, it is important to integrate them meaningfully into the company processes in order to efficiently get from the idea of a specialist department, to the development of the analysis models, to the roll-out and operation of the analyses.
Data pool: Data availability and quality in particular can become decisive hurdles on the way to achieving digital milestones. The data science strategy provides answers to how these hurdles can be overcome.
Toolset: In order to make the most of the potential of data science, analytics solutions must be seamlessly implemented in business processes. A structured IT infrastructure tailored to the requirements of analytics pays off and is an important prerequisite for the professionalization of data science.
Use cases: In view of the expected benefits for the achievement of objectives, the analytical complexity and the existing data situation, it is necessary to identify the most promising use cases for the use of data science and the development of data products that are profitable for you.
Why is a data strategy so important?
Starting signal or new start: A superior strategy can be a pathfinder, but also help to orchestrate already existing AI initiatives in the company. A daily look into practice shows that the productive and sustainable implementation of analytics in the company is particularly successful if it is part of a long-term strategy. The strategy is both a signpost and a driving force for the development of operational data products.
But above all, the right data strategy is your roadmap for tapping your data potential.
What makes our strategy consulting so valuable for you?
An investment in data science and AI has great potential, but is also a challenge, especially for companies that do not have digitalization in their DNA.
With our experience and know-how, we provide you with orientation and help you to make your investment in the digital future of your company a success. Since 2010 we have been consulting companies in the fields of data science and AI. And that's not all: we have already implemented data science projects for over 200 customers and trained over 1,700 participants in our data science training courses. As data science specialists, we cover all important aspects for the development of your data strategy, from knowledge building to technological implementation.
A selection of our references:

Your contact for the topic:
Oliver Bracht