10 reasons why

YUNA

get your data science projects done
Reading time approx. 3 min.
YUNA offers the right tools for the productive use of data science at any time. Thanks to its modular and freely configurable structure, YUNA exactly adaptable to YOUR analytic use case, not the other way round.
---
YUNA SCALES TO THE MAX
Regardless of data volume, queries, sources or user numbers: YUNA keeps pace with your technical and organisational requirements.
Perform analyses in an arbitrary scalable and high-performance environment – YUNA gives you tailwind.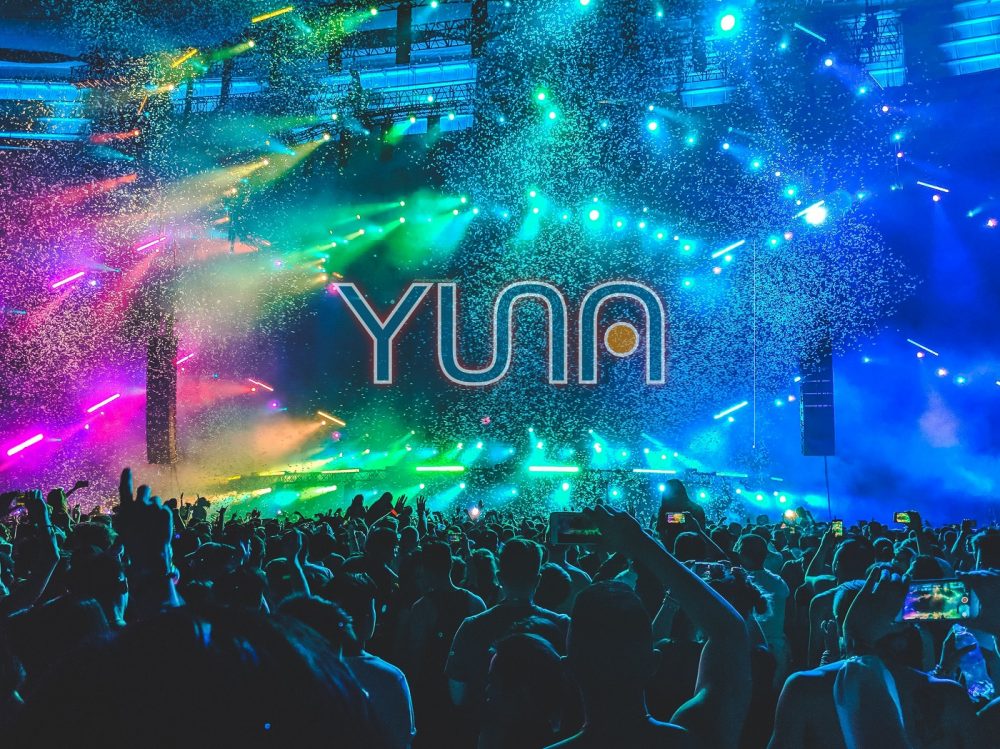 ---
UNIVERSAL INTEGRATION
No matter if R, Python, Julia, SHINY, SQL or BI-Tools Per REST-API supports YUNA YOUR toolset completely – independent of your system landscape.
Use information from your various software solutions in YUNA and use it for further analyses.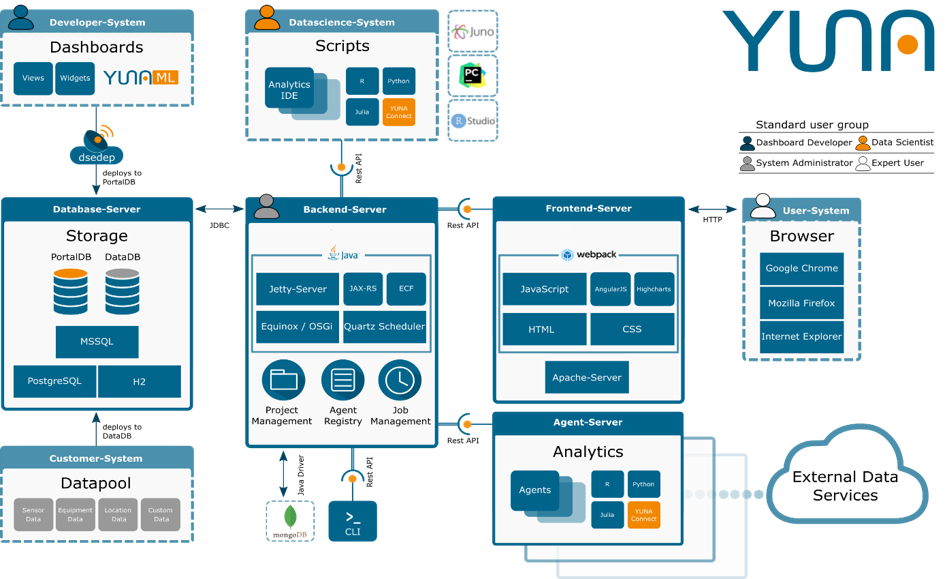 ---
NEW DATA MANAGEMENT
Evaluate internal and external data already during import. Together with a granular rights and roles concept, filter can be freely configured and individual dashboards distributed throughout the company. In this way, information can be captured more quickly and data quality increased.
The trick: All you need is a dashboard – the display adapts to the user groups.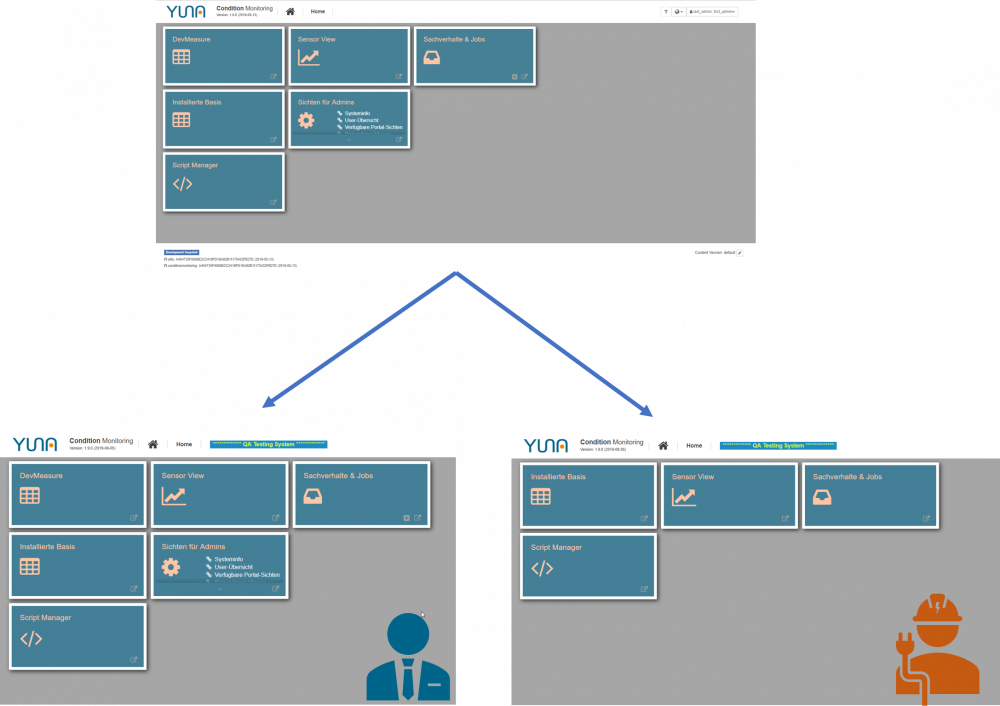 ---
ADAPTABLE
Customer behaviour, sales forecast and machine maintenance in one platform? With YUNA you combine data science projects in one place. Let insights from different use cases flow into each other. This way you can open up new business areas and improve your market position.
Or you can offer YUNA to your customers in your Look n' Feel.

---
IN TEAMS BETTER RESULTS
Steps, results, filters, dashboards and insights- with YUNA share knowledge directly from the analysis.
Promote the generation of new use cases and the answering of important questions throughout the company.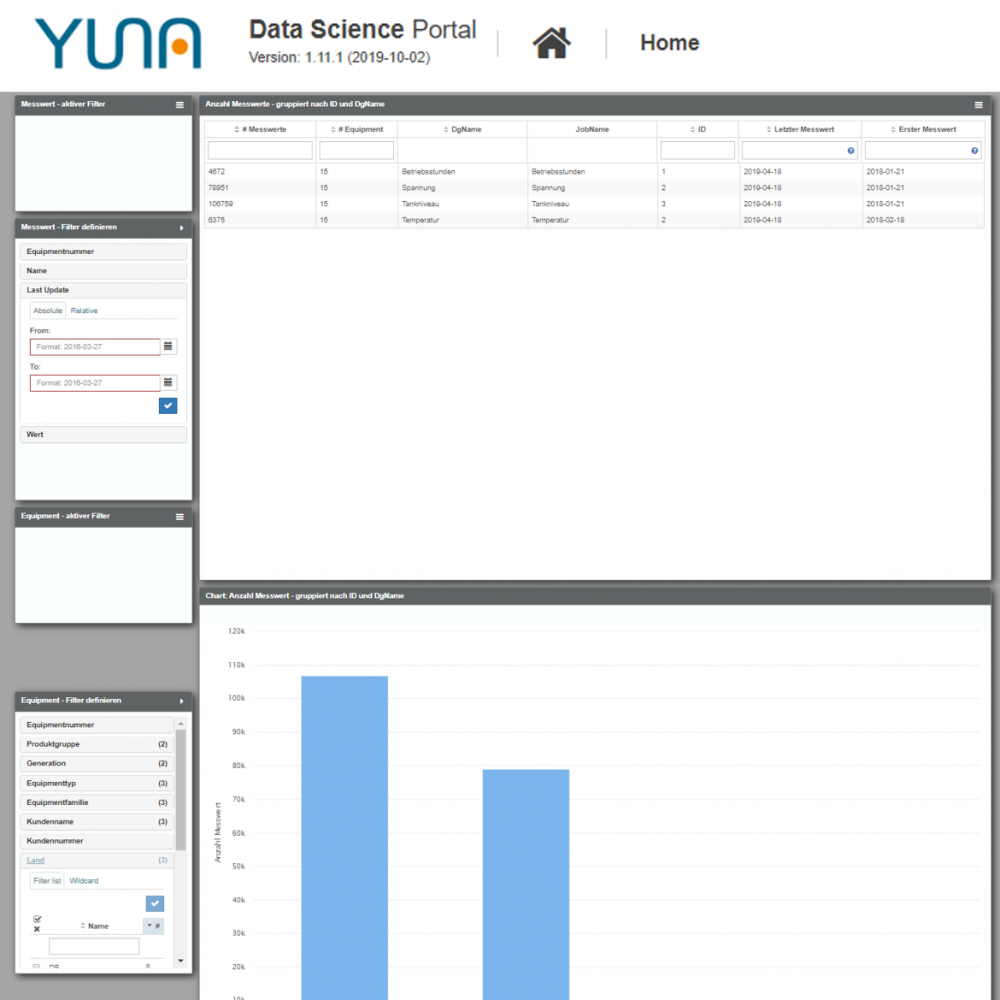 ---
SOLID RESULTS
Acceptance requires reliable results. With governance functions, such as the extended Logging, analysis results can be traced back to the actual data source during execution. You get a traceable insight into running projects at any time.
Trust in your results, trust in YUNA!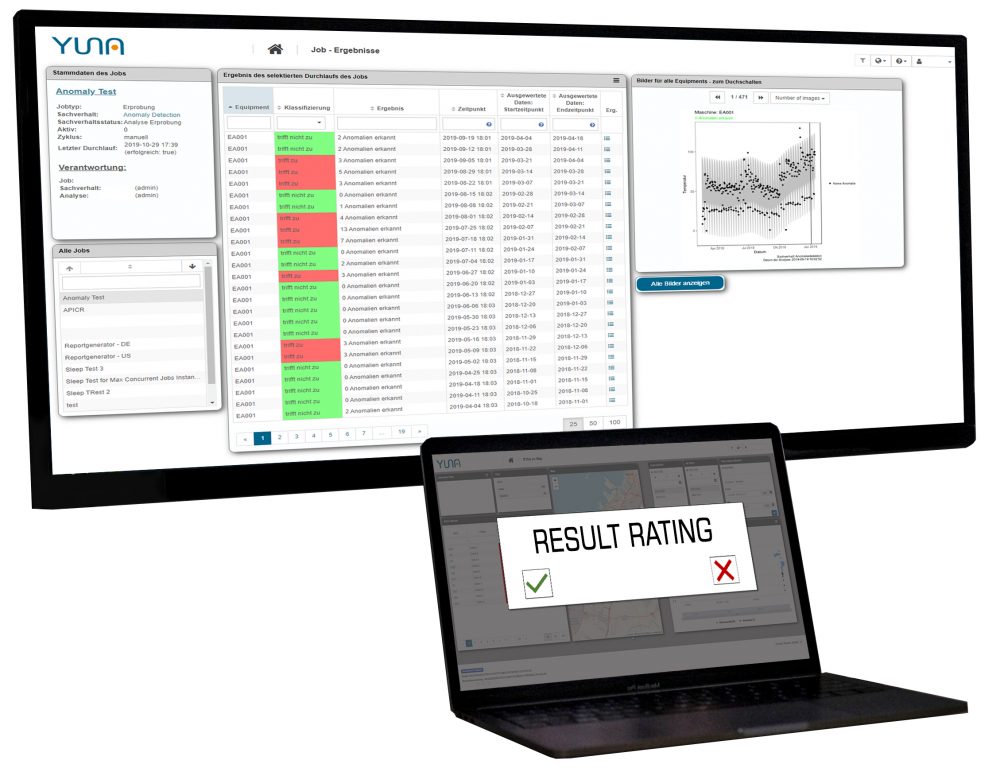 ---
GOING FULL AUGMENTED INTELLIGENCE
Algorithms process information quickly and people have the expertise – combine both! With YUNA, professional users evaluate analysis results and create the basis for self-learning algorithms with their expert knowledge.
This leads to faster and better results, which are reflected in competitive advantages.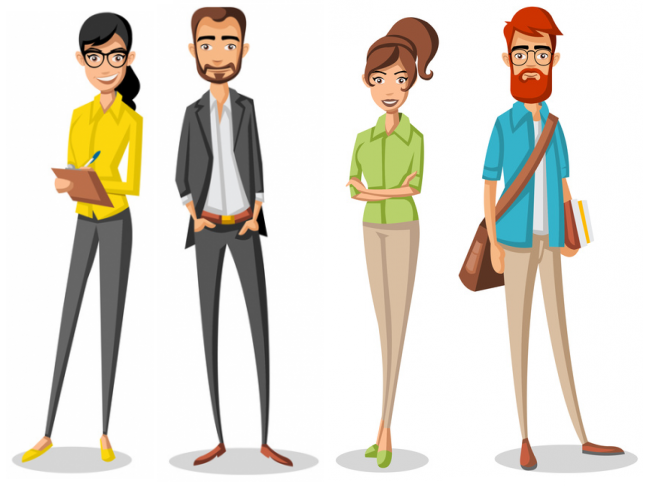 ---
OPTIMAL VISUALIZATION
Information can be understood more quickly with a graphic and can be connected better. Thanks to understandable charts you can visualise all information at any time and put it in contact.
Even more: Combine charts with the display on a geographic map to be able to recognize correlations even better.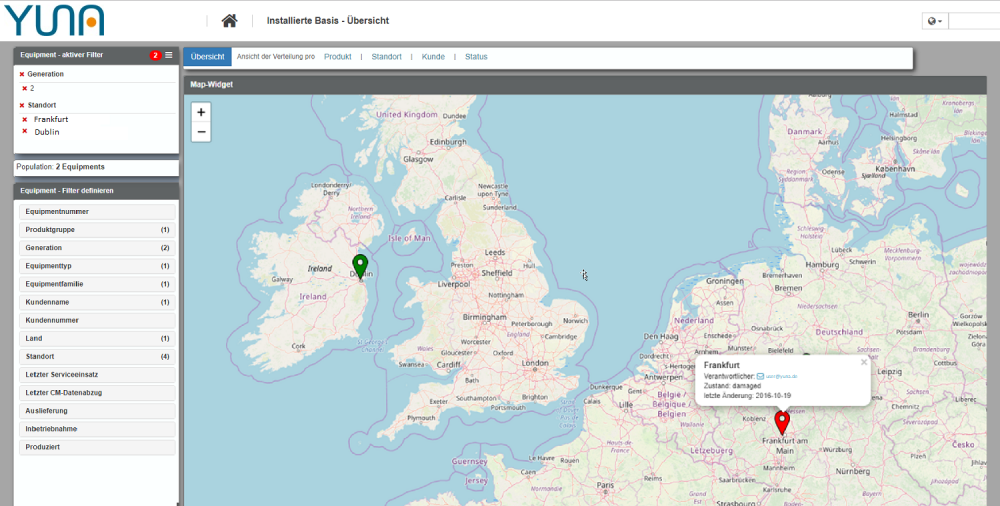 ---
OPTIMIZED WORKFLOW
From development, to evaluation, to going live: Use the findings and sub-steps for new projects and evaluate the results directly from the analysis during operation.
Depending on your requirements, incorporate various coordination and control mechanisms into your analyses or map existing processes digitally.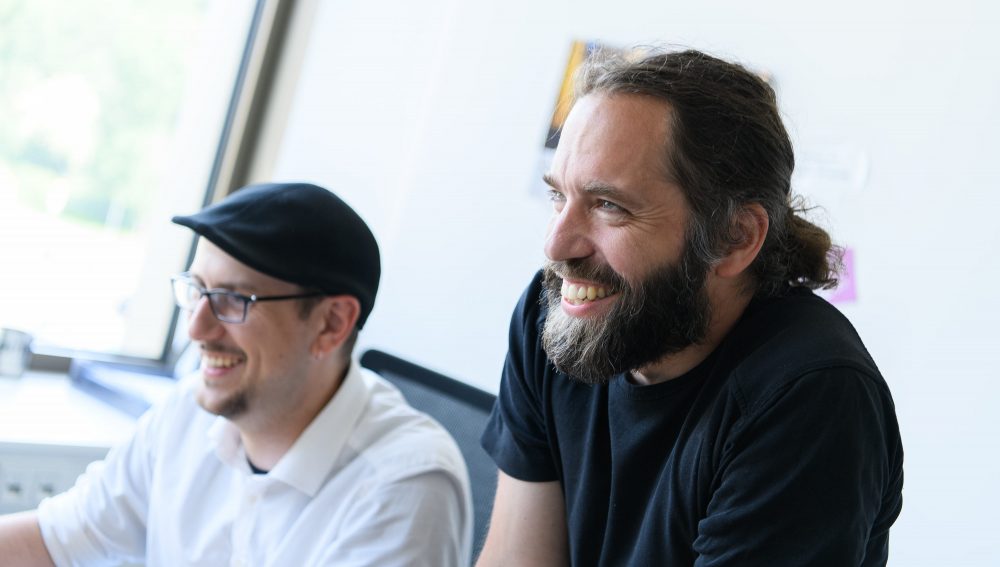 ---
DOING DATA SCIENCE THE RIGHT WAY
Well, 10 reasons everyone can – YUNA only needs nine! If you still want a tenth reason by all means:
Just take the first letter at every point.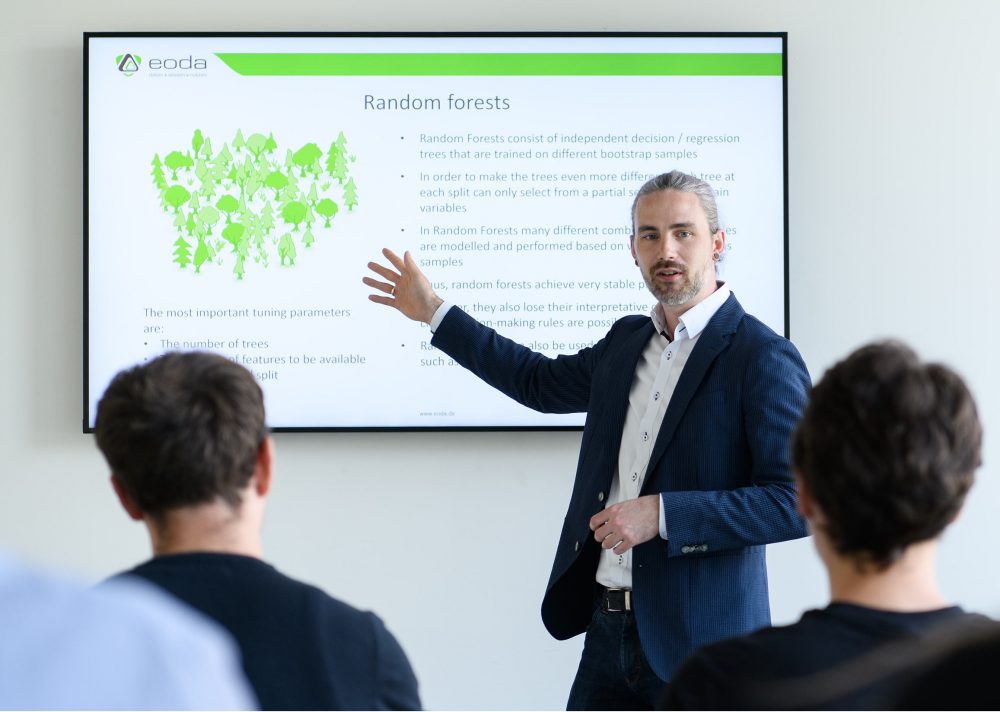 ---
You would like more information about YUNA and the possibilities it offers?
You can find more information here!