A variety of statistical methods, interaction with the existing IT landscape, different data structures and company-specific issues and processes – the framework conditions for data analysts are often complex.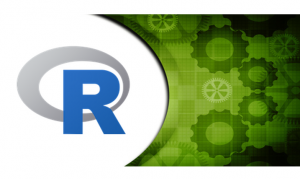 The programming language R meets the requirements of this complex environment and has thus been one of the most popular tools for data analysis in recent years. As a result, the free programming language has arrived in data-driven businesses. Although it offers a large community, R previously did not come with professional support in the German-speaking area.
Error messages and implications
From error messages to unexpected results: unforeseen problems in scripting can interrupt the work processes of data scientists and become critical obstacles – especially in situations of time- or content-related pressure, driven by customer requirements or internal departments.
Higher safety and efficiency for analytical processes
The German data analysis specialist eoda is now supporting R users in exactly those situations with the eoda | R Support. In case of malfunctions and problems related to R, eoda will assist companies as competent partner with all its comprehensive know-how of analytical processes from data management to visualizations and its long-term experience from R-related projects across all industries.
The eoda | R Support will reduce the time-consuming bug fixing for R users and improve the efficiency of processes. This can be crucial especially for small data science teams without sufficient resources for an own support.
How it works
In order to design the eoda | R Support as user-friendly as possible, eoda developed its R Support Help Center. This can be used for explaining requirements and describing errors. The necessary information for solving the problem of the defective R session can be transferred as HTML report with the R package eodaRSupport which has been developed specifically for this purpose. When the inquiry has been sent, eoda will respond within one workday.
For more information on the eoda | R Support:

This way.