Data Integration Features
Integration of external solutions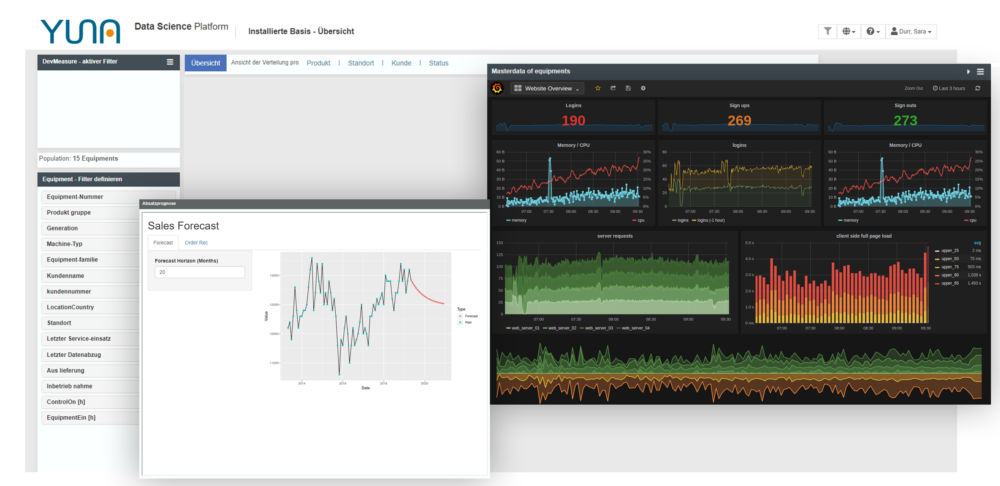 External web applications can be integrated directly into YUNA dashboards. In addition, YUNA offers the option to transfer your own functions to these applications – for example, use the filters set in YUNA also in RShiny apps or Grafana apps and much more.
Safe updating in the live system
With YUNA, analyses in use can be conveniently updated or even changed. Using the integrated workflow, even expert users without code knowledge can initiate these processes and provide data scientists and data engineers with all relevant information in a targeted manner via separate projects.
Together with the git integration, different versions can be safely tested and reliably updated without putting the system at risk.
Automated data preparation pipelines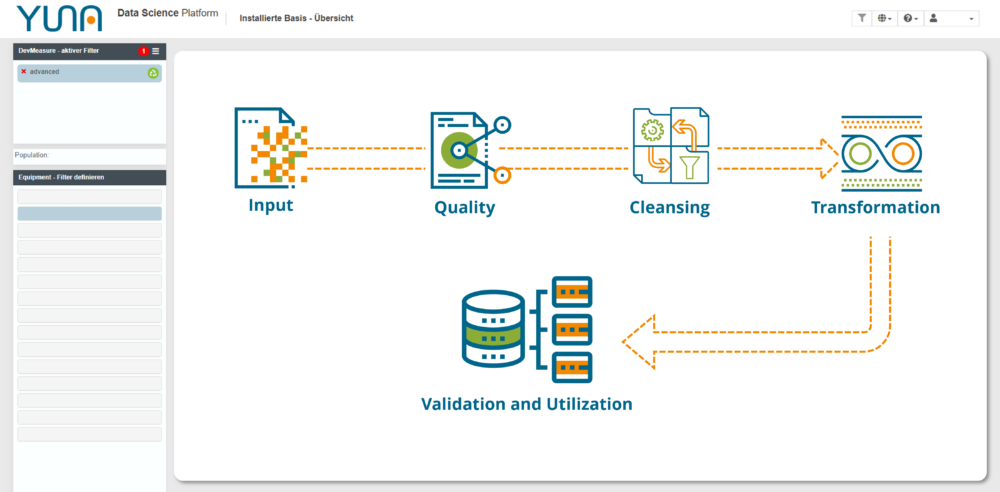 In YUNA, the individual steps of data preparation can be linked and automated. From data extraction, data quality enhancement, cleaning, duplicate removal, missing value imputation to transformation and enrichment – YUNA takes care of it so you can focus on what's really important.
Extensive API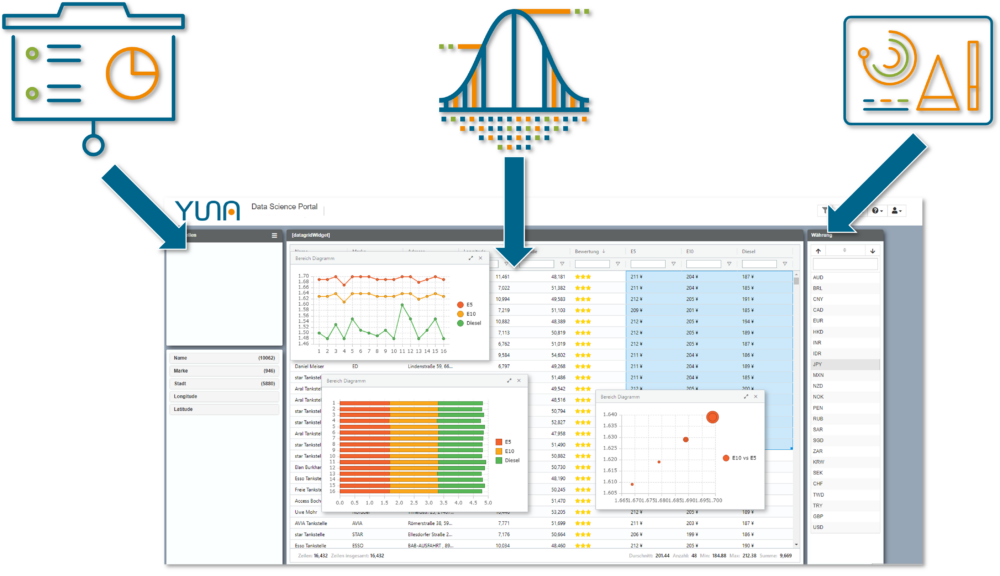 YUNA's API not only allows data access to be controlled, it also serves as an interface to the rest of the IT landscape. In addition, YUNA can also be controlled from other applications through freely selectable endpoints.
Jump start now – we will walk you through it!